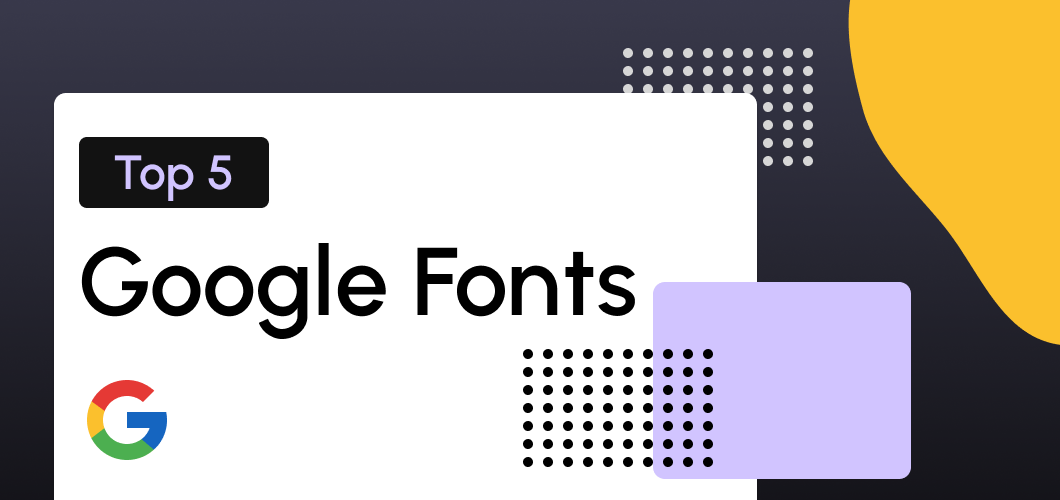 Beautiful fonts
"Google Fonts is a library of 1,394 open source font families and APIs for convenient use via CSS and Android."
- Google Fonts
Choosing beautiful fonts could be a complicated task when making your website, a design, or a document. Fortunately, Google has a solution for that.
https://fonts.google.com/
It's a website where you can select from 1,394 fonts and use them on your website with CSS, download and install them on your PC and use these fonts on programs like Illustrator, Word, etc.
These fonts are licensed under the Apache License, Version 2.0.
This license means that they are free to use for commercial or non-commercial products & projects.
I will show you the TOP 5 fonts according to me and why I like them. ⤵️
DM Sans
https://fonts.google.com/specimen/DM+Sans
I'll start with DM Sans, nowadays is my favorite font, and in fact, this blog font is DM Sans with a combination of some Poppins headings. ⭐️
But when I first saw DM Sans on a website, I instantly loved it for its rounded and perfect bold it is like an improved version of Poppins.
https://colorffy.com/ website used DM Sans as its the main font and looks incredible, so I definitely will recommend you DM Sans, for your project or website.

Poppins
https://fonts.google.com/specimen/Poppins
Poppins used to be my favorite font before I discovered DM Sans, a rounded font with a heavy bold style. Poppins is one of the most famous Google Fonts, and its popularity is growing as many websites, and products use this font.
Websites using this font are Rappi, Menuffy, NPM, and others.
I recommend you use Poppins and give it a try to its Medium 500 style weight, and the results are stunning when you use it on headings; Colorffy uses Poppins for some titles with the Medium 500 weight.

Roboto
https://fonts.google.com/specimen/Roboto
Roboto is probably the most famous font of Google Fonts. It is a good choice for its extensive glyph collection, making it an excellent option for websites that users will translate into different languages.
For example, you would see Roboto on some Google sites, like Firebase. 🔥

Urbanist
https://fonts.google.com/specimen/Urbanist
Like DM Sans, but more rounded, Urbanist is also an excellent choice for your project or design. I've been using it on some Figma projects, and the results are stunning.
Urbanist is not a popular font and is underrated. It would be best if you gave it a try.

Raleway
https://fonts.google.com/specimen/Raleway
I think Raleway is a classic and elegant Google Font, it is a thin font, but the newest bold weight makes it look fantastic. It could be used for brutal design or even a minimalist design using the thin weight styles.
Honorable mentions
These great fonts are not in my top 5, but they are worthy of an honorable mention.
Open Sans

Inter

Montserrat

Lato

Nunito
Combine them
Choosing beautiful fonts is not an easy task; I hope this blog post can help you choose between the recommendations I give you and make stunning designs with these beautiful fonts. ✅
Feel free to use different weight styles, colors or combine two fonts from this post, and you will see excellent results in your project.

This example is from the gradient generator tool from Colorffy of a font combination using Poppins for the headings and DM Sans for the button.
That's all for this post; please send me a DM on Twitter if you have questions or want me to write about something else.
https://mobile.twitter.com/giangzadev
Thank you for reading this post! ✌️